10% Off Your Order - Use Code:

SAVETEN

At Checkout*

T's & C's Apply: Excludes Bikes, Loyalty Discounts, the Specialized brand & Any Other Offers. Minimum Order £75 (Approx €87).
My Settings
Select your browsing options below
69054
Endura Hummvee Mtb Helmet
32.24
40.99
-21
Endura Hummvee Mtb Helmet
Cyclestore.co.uk carries the full range of Endura cycling clothing. Endura design and manufacture a complete range of cycling shorts, cycling jerseys and cycling jackets, as well as cycling accessories and hardware including helmets. To find out more about the Endura cycling apparel range, go to the
Endura clothing
homepage.
The price of Endura's Humvvee trail helmet has casued so many double takes. Such a great looking fully featured trail lid at a killer price.

It has modern styling, a list of features and low rear coverage offering extra protection that is typically found in helmets twice this price. The helmet is certified to CE standard EN108:2012 +A1:2102, with a shell covering all of the EPS liner to protect it and keep it looking good ride after ride. The visor is removable making it double up as a great urban helmet too.

Fit and comfort is taken care of with a one-handed adjustment wheel, adjustable straps and fast wicking antibacterial padding. There are plentiful vents to keep your head cool and the inclusion of a bug net over the front vents is a nice addition to keep the irritating little insects out of your hair.
Cycle helmet with removable visor
Certified to CE standard EN1078:2012 + A1:2012
Antibacterial, fast wicking, removable padding
Compact chin strap with twin strap dividers
One-hand micro-adjustment
Integrated bug net
Covered by Endura's Crash Replacement Policy and Endura Product Guarantee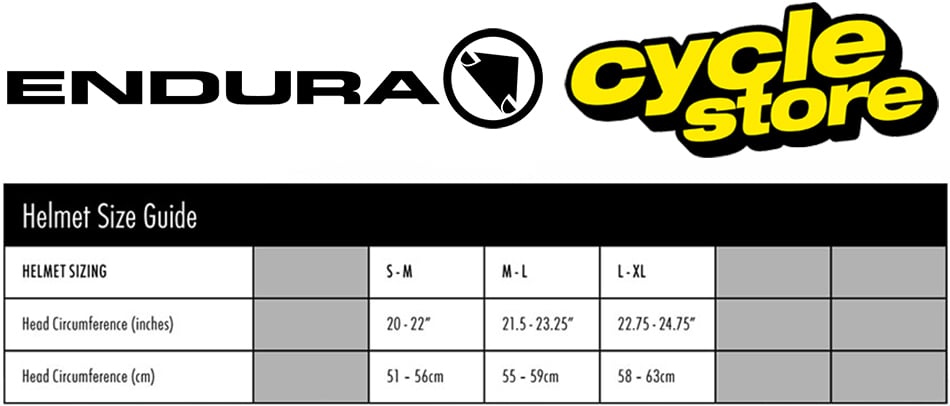 Overall Rating
100% of reviewers would recommend this to a friend
---
---
---