10% Off Your Order - Use Code:

SAVETEN

At Checkout*

T's & C's Apply: Excludes Bikes, Loyalty Discounts, the Specialized brand & Any Other Offers. Minimum Order £75 (Approx €87).
My Settings
Select your browsing options below
8641
Endura Mtb Mt500 Overshoes Small only
16.89
25.99
-35
Endura Mtb Mt500 Overshoes Small only
Cyclestore.co.uk carries the full range of Endura cycling clothing. Endura design and manufacture a complete range of cycling shorts, cycling jerseys and cycling jackets, as well as cycling accessories and hardware including helmets. To find out more about the Endura cycling apparel range, go to the
Endura clothing
homepage.
It's a hard life being an MTB overshoe, which is why the MT500 has been built as rugged as possible with very specific design features to cope with the winters in the woods.

The tough nylon faced neoprene upper has a welded centre seam to give a smooth comfortable finish and improve the levels of water protections. The neoprene meets behind the zip to improve the water-tightness and the zip itself has a snapdown puller to prevent it from creeping down as the Velcro tab ensures a snug fit.

The moulded rubber toe cap is really very rugged and has a ridged underside to aid grip when slogging on a push up steep or muddy slopes. The sole area is made from a hard wearing aramid and the cleat hole is reinforced with aramid threads (compatible with MTB cleats only).

There's some nice reflectivity added to the logos and rear zip panels so these can be a great overshoe for commuting use too.

Size:
S = UK 5-6
M = UK7-8
L = 9-10
XL = 11-12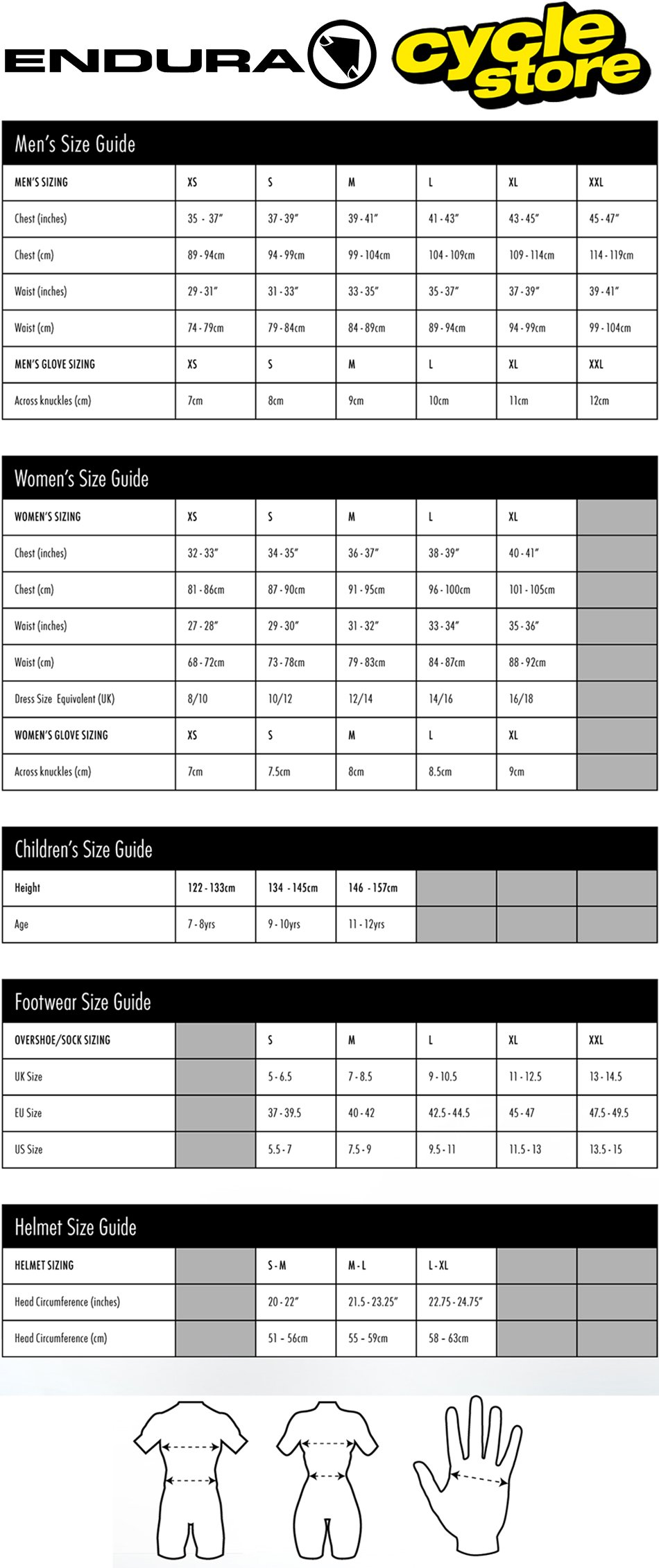 Overall Rating
100% of reviewers would recommend this to a friend
---
---
Product Q&A
---

Dear Sir/Madam, I would like to ask whether you have the size L because I am interested in buying and I can not find on the your website. Thank you! Your faithfully, Lukasz
1 answers
Answers:
"Hi Lukasz, All the available sizes for the Endura Mtb Mt500 Overshoe are listed online, unfortunately if the size you need isn't listed, it will not be available."
Pete
26/05/2015